Information Links
News
Links
American Heart Association:
Chicagoans choose healthy food over junk in vending-machines: study
Working With Community Partners to Implement and Evaluate
the Chicago Park District's 100% Healthier Snack Vending Initiative
Parent Link - Arkansas Childrens Hospital
Injury Prevention - Arkansas Childrens Hospital

You still have time to get involved in the For the Love of Play campaign to encourage kids and the adults who care about them to get up and active for 60 minutes a day – at school, at home, and everywhere in between – as part of a healthy lifestyle. For the Love of Play empowers students, teachers, parents and community members to help keep kids moving for a healthier generation. Learn more at FuelUptoPlay60.com. Share your favorite ways to play with a photo, selfie or short video. Make sure to use the hashtag #LoveOfPlay and tag @FUTP60 to be entered to win one $25 online discount code to NFLShop.com. See official rules.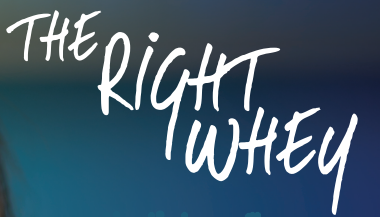 Not all proteins are created equal and it turns out that protein quality has an important role when it comes to body composition and managing a healthy weight. Click here to access a toolkit from the Whey Protein Research Consortium that includes fact sheets, a brochure and a PowerPoint presentation that will help you learn about and educate patients about the effects of whey protein on body composition and weight management.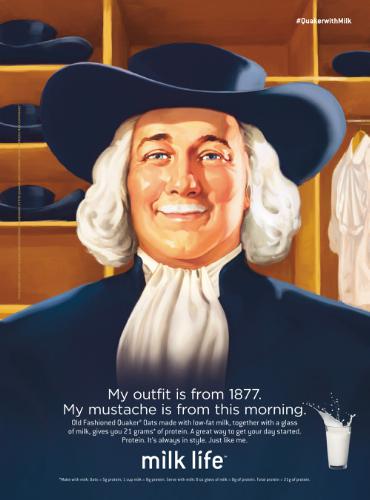 For the first time since 1877, the Quaker Oats Man, affectionately known as Larry, is donning a new accessory – the iconic Milk Mustache. Take a selfie with your own milk mustache by downloading the Blippar App. Visit milklife.com to learn more about the health benefits of milk and oatmeal. Check out the new Nutrition Facts panel to see the protein and other nutrient benefits of making oatmeal with milk.

Midwest Dairy Council®, an affiliate of National Dairy Council, is the nutrition education division of Midwest Dairy Association. The Council is dedicated to dairy nutrition research and education through the investment of more than 9,100 dairy farm families across 10 Midwestern states, and is committed to child health and wellness through our collaborative program, Fuel Up to Play 60. For more information, visit www.midwestdairy.com. Follow us on Twitter and find us on Facebook at Midwest Dairy.